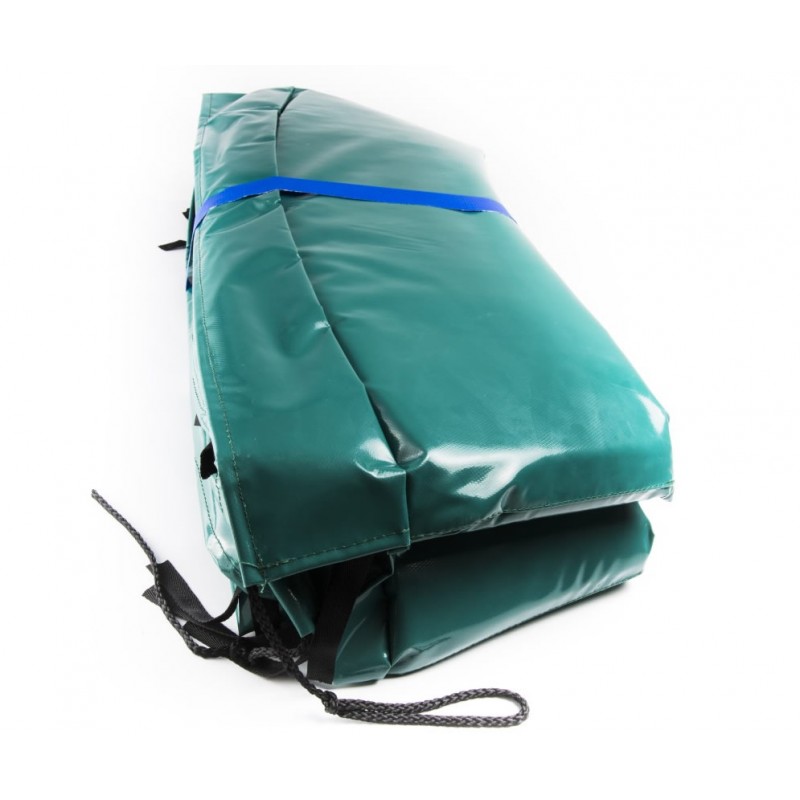 We have noticed over the last few years, that our Super Premium Paddings are our signature product. Because of this, we feel that they deserve a blog post to explain what exactly makes them so "Super Premium".
To begin, we would briefly like to explain why padding is so important when owning a trampoline. The first and most important reason for good padding is so children can not hurt themselves if they jump on the edge of the trampoline. Without padding, the child may land on the hard metal frame, and injure themselves. They also could land on or fall through the trampoline springs.
The padding also serves the purpose of covering and protecting the springs. The padding will slow down the weathering process on the springs, which in turn will increase the longevity of your trampoline. The frame of the trampolines is the most important part structurally, and our padding will cover this, which in turn will increase longevity.
For these two reasons, we feel the padding is a very important and often overlooked element to the trampoline. Due to this, some manufacturers seem to try to cut costs on this element of the trampoline. We have seen some padding with foam in the middle that is as thin as 5mm and covered in a material that you could push your finger through.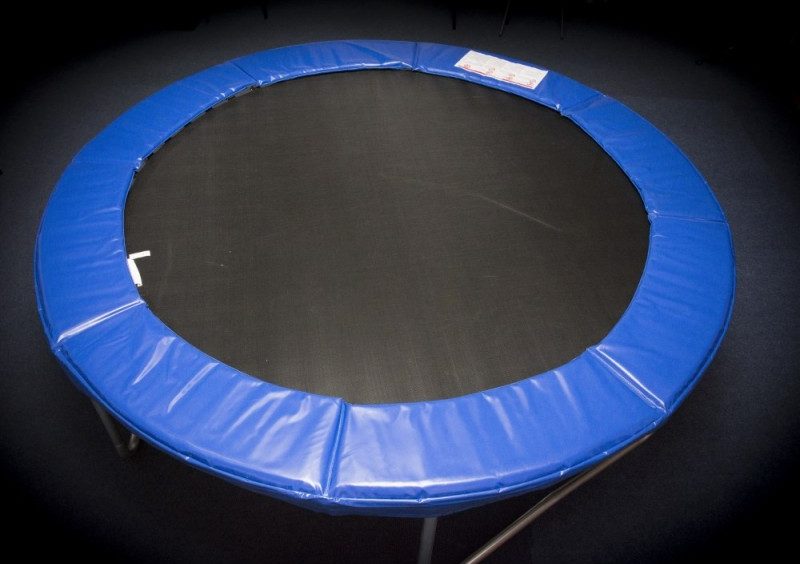 To try and combat this common issue, we have had our padding made to custom specifications of higher quality covering on the bottom than most manufacturers use on top of the padding. We use 550 PVC on the top layer, and 350 PVC on the bottom layer, this sandwiches 25mm of high-quality foam.
We also made sure that our padding would be made to fit all circular trampolines, which many padding does not. We made sure our padding was large enough to cover 9″ springs, which are found on higher-end brands such as Berg. We currently offer these pads in sizes of 8ft, 10ft, 11ft, 12ft, 12.5ft, 13ft, 14ft, 15ft, and 16ft. Most sizes are available in both blue or green but are subject to availability.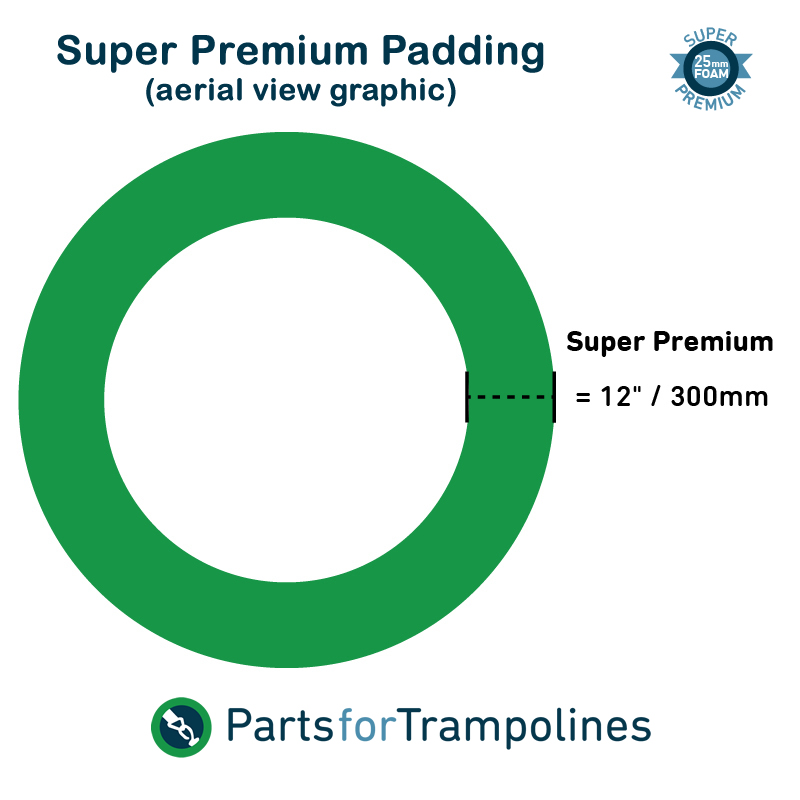 Another issue that we found in other padding is that the padding comes loose while on the trampoline. The ties that come with many are often not enough to hold it, the wind gets under it and lifts it up or it gets pulled away from jumpers use. We have addressed this by not only having ties that secure the trampoline underneath but also added a pull paper writers cord through the outside rim of it that can be tightened under the frame after the pad is fitted.
Through a combination of trying other suppliers paddings and listening to issues our customers have had over the years, we have refined and changed our trampoline padding to address these issues to a point where we feel our padding deserves the title of "Super Premium". But don't just take our word for it, read a sample of the product reviews here: https://bit.ly/3fBcVEg.
If you would like to see or purchase any of our padding, you can do so here: https://bit.ly/2CFv1GE
Also, here is a handy diagram to help you measure your trampoline for the padding: