To celebrate the launch of the new JumpGames, we're giving away a JumpGames Set.
To enter, simply comment on our Facebook Giveaway post with either:
A. An image or video of a fun jump from a family member (child, parent or pet!)
OR
B. Tag 2 friends
OR
C. Tell us why you would love to win this prize
The JumpGames from North Trampolines, can turn your trampoline into an outdoor gaming destination. Play alone, with your friends or challenge yourself against the world as you level up and improve your score. It's all in the sound! Awesome sound effects, commentary and music will get you jumping like never before. It's like being inside a game, but being outside in the real world.
The set includes one robust Playfinity smart activity tracker, two North flex bands, a batter and fitting tool, read more here.
The winner will be chosen randomly, so no need for any extravagant jumps.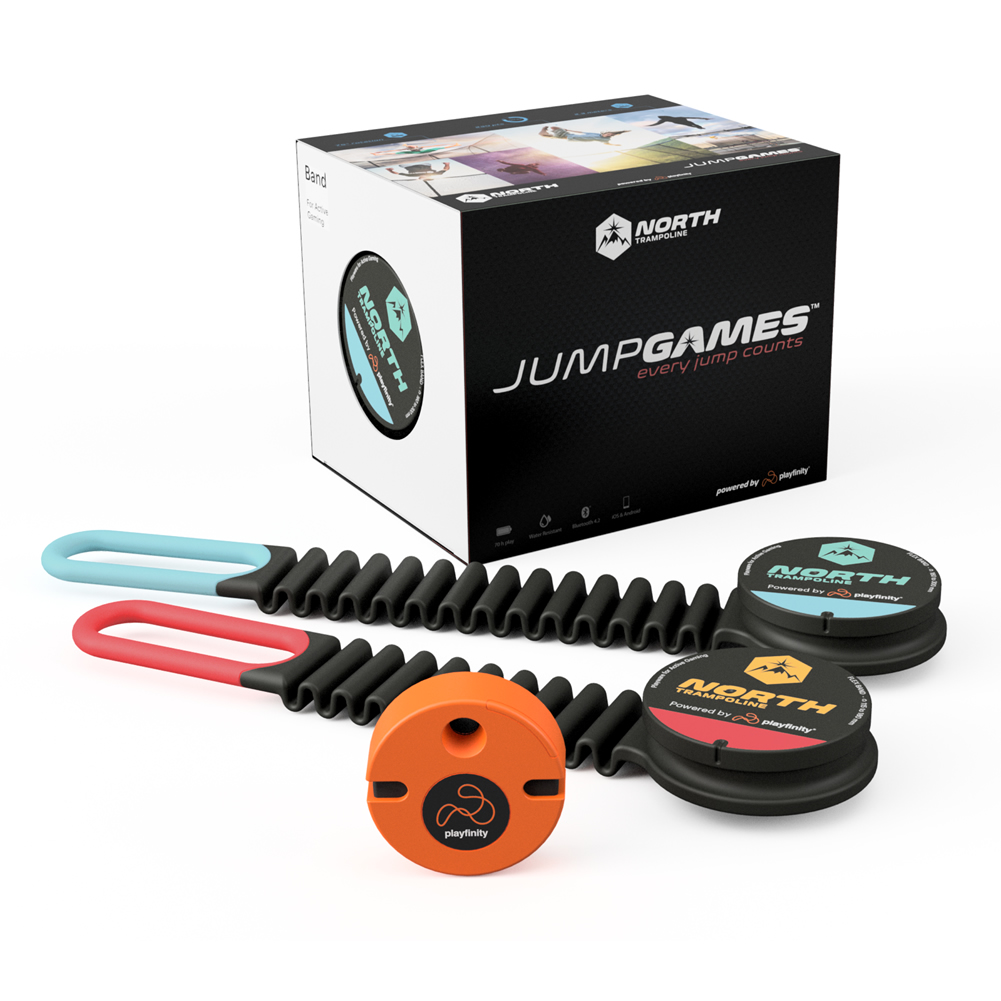 Term and conditions
The prize is a JumpGames set from North Trampolines. The prize also includes the cost of shipping.
The closing date for the competition is midday on Tuesday the 22nd of June, 2020.
There are no age restrictions for entry.
The winner must be located in the EU (inclusive of the UK).
In order to qualify as a valid entry, the entrant must simply comment on the original post titled GIVEAWAY.
Any form of comment will suffice, tagging people, adding pictures / videos, or a comment about why they would like to win this prize.
The winner will be chosen at complete random, and is not a matter of judging, as it is a giveaway rather than a competition.
The winner will be informed by a reply to their original comment, as well as a direct message if this method is unsuccessful after 24 hours.
By entering the competition you will be granting us permission to contact you regarding the prize, and not anything else.
Entries to the competition may be shared, but only after permission is granted by the entrant.
We will request this permission directly from you before using any of the material.
This promotion is in no way sponsored, endorsed or administered by, or associated with, Facebook