Why is trampoline jumping good for you after Christmas?
Because it provides a combination of health and fitness benefits that no other exercise can provide.
 Fun Way of Losing Weight and Keeping Fit
Trampoline jumping is considered to be one of the best forms of exercise with many physical and emotional health benefits. After the festive season, it is a form of safe low impact exercise with the added benefit of being the ideal way to detox with how it works on the lymphatic system of the body.
When you jump on the trampoline, you will also experience a weightless state at the top of the jump, but when you reach the bottom of the jump mat, your body experiences a strong gravitational force that is excellent for muscle strength.
You will burn more calories on the trampoline for an hour than a person jogging will burn in the same timeframe. A trampoline is a form of metabolic exercise, therefore, the weight loss benefits are greater than cardio on its own.
If you rebound at a moderate pace you will not experience breathlessness so you can get moving without stressing yourself out too much or feeling like you are overdoing it. It is after Christmas too so you want to ease into the New Year gently.
Another reason why trampoline jumping is so good for you is because it increases lymphatic flow in the body, this is especially great after the festive season as it will help get rid of toxins in the body, as trampolining is a whole body work out this is ideal. If you jump for 15 minutes a day the detox benefits are huge as with each bounce the shift in gravity affects every muscle and cell in the body.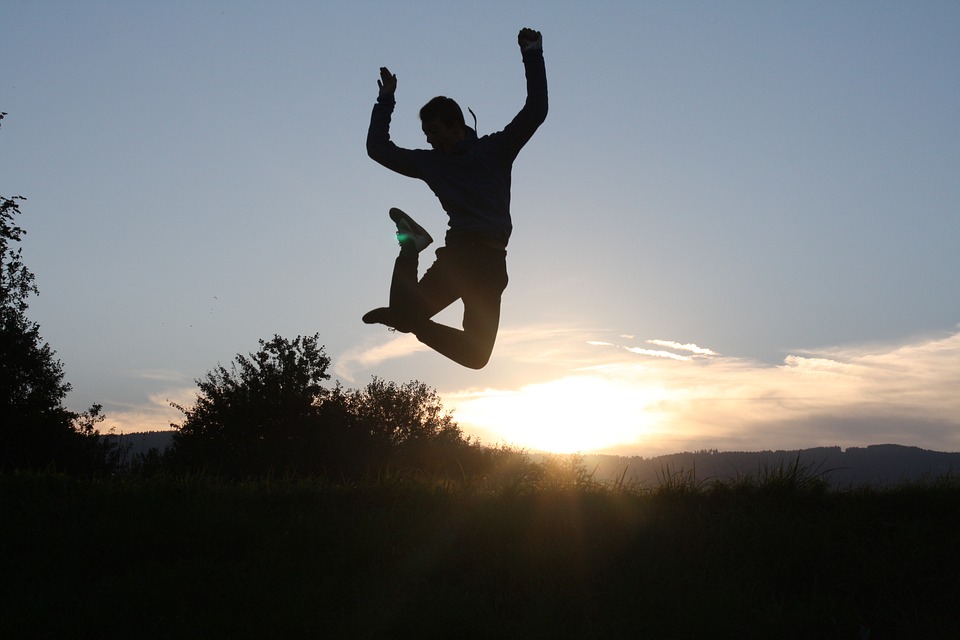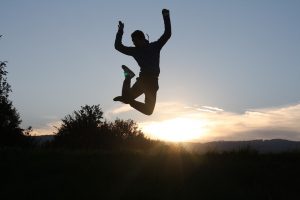 Here are more additional benefits of trampoline exercise; we will publish more on each one during the month of Jan to help you in in your New Year New You resolutions, remember it is easy to buy a second-hand trampoline or re-furbish a free one with new parts. 
Helps to banish cellulite
Slows down the aging process
Improves the immune system
Strengthens bone density
Circulates oxygen to the entire body
Increases overall energy and is safe and low impact
Does not put extra pressure on your legs and feet
Improves balance and posture
Reduces body fat and increases muscle mass
Reduce varicious veins
Effective therapy for stomach cramps in woman and combating fatigue
Source : A recent article published in Ezine Articles by Samantha Bilbie called Trampolines and the Benefits of Trampolining declares: Studies by NASA scientists show that rebounding on a trampoline is 68% more effective than jogging and it requires less effort.