There is nothing children (and some adults of course) like doing more than enjoying some fun jump time on the trampoline. It is even more fantastic when the sun is shining and you can rest assured the parts holding the whole thing together are of good strong quality ensuring the safety of all those using it. Here at Parts for Trampolines we are fully committed to putting your safety first. In order to help you out even more we have compiled a list of advice and safety information that will ease your mind and allow you and your friends and family to have safe secure fun. You can show this simple online tips to the kids too and educate them on trampoline safety before allowing them get jumping.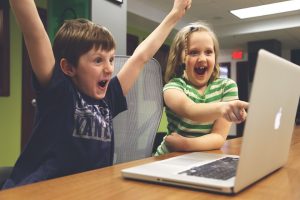 It is important to clear the area around the trampoline clear and keep additional objects such as toys etc. a safe distance
A regular inspection of the trampoline parts is necessary to make sure no parts have been damaged or worn, in particular after a harsh winter when the trampoline has not been in use
Children should be under a watchful eye at all times, and younger children strictly supervised.
It is always advisable to keep the area underneath the trampoline free from any activity, such as pets walking etc, Parts for Trampolines safety skirt is an ideal product to prevent dogs or small children entering this part of the trampoline.
The safety net opening at the front of the trampoline should only be used for safe exit and entry and ensure this is zipped up or fastened securely.
Shoes are not recommended on the trampoline jump mat due to the risk of injury and/or damage to the mat
It is important to guide jumpers to the middle of the mat and avoid jumping at the edges.
In order to ensure a safe secure jumping experience place the trampoline on a flat surface where it can be clearly viewed by adults supervision.
Do not use a trampoline without a safety net, to minimise risk of injury
Always use safety padding on the frame to avoid risk of injury It is also very important to note that as the owner of the trampoline you have sole responsibility for all those using the trampoline. Always inform the parents or guardians of a child if they will be using your trampoline so they are aware and can give their permission.