7 inch Spring (set of 50)
Product Code: SP7 - 50
Availability: Back in Stock 2023
Or Call to Order:
Ireland: 021 435 4518
UK: 0151 433 2772
Int: +353 21 435 4518
Set of 50 - 7 inch (17.8cm) Replacement Trampoline Spring.

To correctly measure a spring, remove it from the trampoline. Then measure it from end to end, including both hooks (the total length).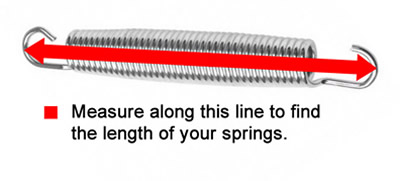 The outside frame needs to be measured; you also need to inspect the feet of the trampoline to see how many legs it has, to work out how many pole uprights you require. We can then provide you with a suitable set together with netting and number of poles required.
Related Products